Bentley Miniature Railway are pleased to announce this year's Santa Special Train Rides.
You will start your journey at the cafe building, where you will receive a complimentary drink (tea/coffee) alongside other festive treats at a small additional cost.
Your dedicated Elf will then escort you to our brightly decorated train, transporting you to Santa's Grotto, where you will meet Santa and children receive an early Christmas present.
You will then conclude your visit with a return train trip.
Pre-Paid ticketed event only.
We pride ourselves on being a friendly personal experience, and therefore while you may share the train ride with another group, your visit to the grotto will be personal. In order to keep that personal touch, we recommend groups of 2-3 children, although obviously we can be flexible to accomodate your individual needs. For groups of more than four children, please create a second request, but ensure you refer to this in the comments field.
Please note, if you wish to bring a younger child along, who does not require a gift, please add them in the notes box, and you will not be charged.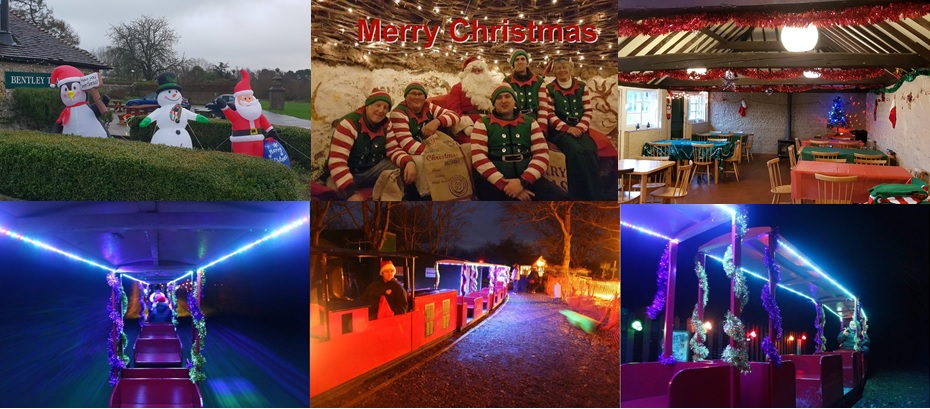 Availability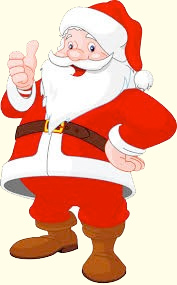 Your booked time is the time you will be collected by your Elf, please arrive in good time, at least 15 minutes prior.

Your experience will last approx. 40 minutes.
Two slots per time period, each slot can normally accommodate two to four children.
Therefore, you may share your train journey with another group.
Children under 1 may travel free, unless they wish to receive a gift from Santa.
We are currently fully booked, if you wish to be added to the waiting list please complete the form below detailing your preferred time and day.
Last updated Sunday 1st December 2019

Please note, preference will be given to younger children for the 1530, 1545, and 1600 slots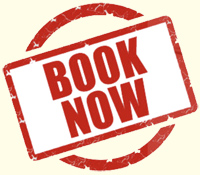 £15.00 per child including two adults

Additional Adults £6
You will receive a confirmation email with your allocated booking time slot, within 36 hours.
Questions?
If you have any other questions before you book, feel free to contact our Santa coordinator by email at santa@bentleyrailway.co.uk, or by telephone on 0845 224 1823
Accessibility
We strive to ensure the experience is accessible to as many people as possible, however there are some limitations due to the size of our trains, meaning we are unable to carry wheelchairs. The experience also includes a short walk over woodland pathways. If you have a disability, or concerns regarding this, please contact us first to discuss your specific requirements.
Please also ensure you wear appropriate footware for the conditions - while every effort is taken to maintain a firm footpath, it can become quite muddy during inclement conditions.
Cancellation Terms
We regret that there can be no refund for 'no show' customers.
Cancellations notified in writing, at least two weeks before the booked date will be refunded; shorter notice cancellations are not entitled to a refund but Bentley Miniature Railway will try to re-sell the tickets.
Bentley Miniature Railway reserve the right to cancel the running of trains in extreme weather conditions or for other operational issues. This is for safety reasons, and the decision by our Duty Manager is final.
GDPR
Bentley Miniature Railway will only store your details for the purposes of this year's Santa Special. If you consent, we may hold your details electronically to allow us to contact you for other Railway events. We will not share your information with any third party.
PLEASE NOTE
Please only include children you wish to receive a gift, if you are bringing a child under 1 who you do not wish to receive a gift, please just include this in the additional information box at the bottom of the form.