Bentley Railway's operating days
Bentley Miniature Railway normaly operates every weekend from April until the end of September with extra days during East Sussex school holidays. Each trip around the railway costs just £2 per person.
Our full list of 2023 planned running dates can be found below.
Normal (green) running days will have services running from 11:00am - 4:00pm.
Note services are subject to weather, staff & track availability.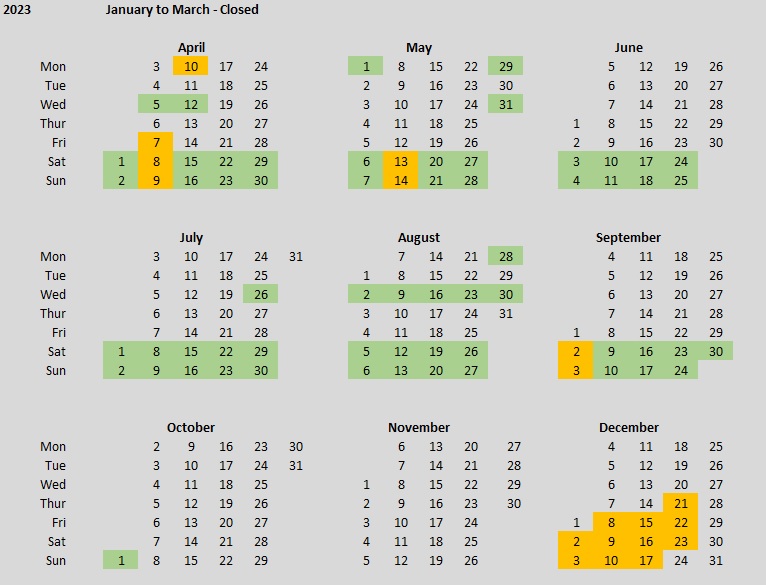 2023 Events
7th - 10th April Easter Gala
13th - 14th May Steam Gala
2nd - 3rd September Members weekend (additional trains running 10-4 Sat, 10-3 Sun)
(Various) December Santa Specials
Up to date information on changes to, and operations at, the railway can be found on our Facebook page.