Bentley Railway's operating days
Bentley Miniature Railway operated throughout December 2018 and will now take it's customary break from January - March 2019 although we may offer services on an ad-hoc basis some weekends during this period including daily operation during the February East Sussex school half-term.
Bentley Miniature Railway will reopen in April 2019.
Please watch our Facebook page for details of any additional dates in January/February.
Our full list of planned running dates (subject to weather, staff & track availability) can be found below: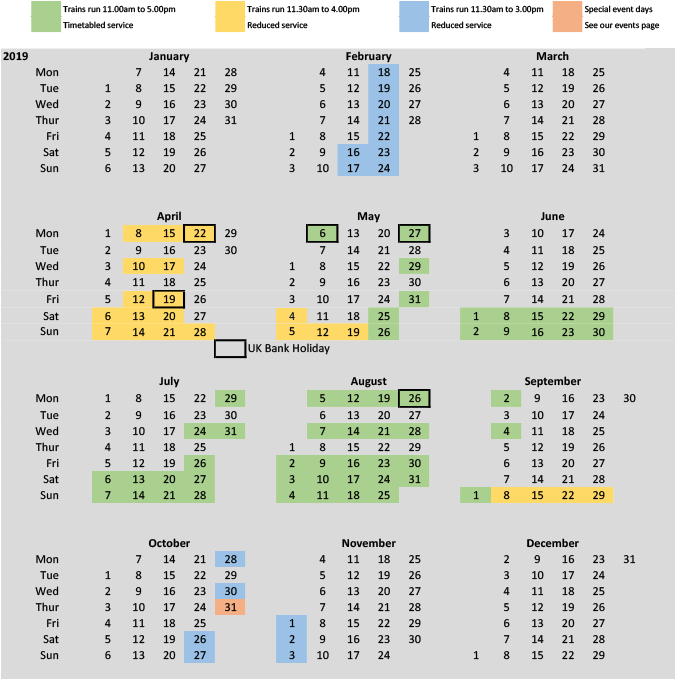 Up to date information on changes to, and operations at, the railway can be found on our Facebook page.